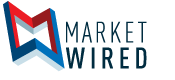 New America Energy and On4 Communications JV on Three New Applications in the Auto Insurance and Auto Safety Industry
/EINPresswire.com/ -- ATLANTA, GA--(Marketwired - Sep 22, 2017) - Title King, through its parent Company, New America Energy Corp. (OTC PINK: NECA), announces that the Company has executed an App Development agreement with On4 Communications (OTC PINK: ONCI) to create three (3) new applications in the Auto Insurance and Auto Safety Industry.
The App Development Agreement is effective as of September 22, 2017 and shall remain in effect until September 22, 2018. Thereafter, the agreement shall automatically renew in One-Year (1) increments. 
Jeff Canouse, CEO, commented: "With ONCI's relationships and knowledge of the auto industry and NECA's development team, we wanted to further build our relationship with this joint venture. Our team has the capacity to take on these new projects and possibly more. I'm excited about this relationship with ONCI and both companies are looking forward to future projects as well."
BestTitleDeal App: BestTitleDeal was developed as an easy to use tool for consumers to find out how much their car is worth, how much they can borrow, and what the interest rate will be. We now believe the app will have a much broader appeal to all auto buying consumers that want real-time and accurate valuations of their future purchases or selling points.
About On4 Communications
On4 is a holdings company with an aggressive focus on acquiring proven and profitable businesses. Our first project is focusing on businesses operating in the $1.7 trillion U.S. healthcare industry. Our newest targeted businesses are operating in the trillion-dollar mobile App space. Our first acquisition in the mobile App space is FMS Marketing a global creator and distributor of mobile Apps for Android and iPhones. We are also targeting businesses to acquire and a joint venture with in the medical marijuana and emerging MJ ancillary products space.
About New America energy Corp
Based in Atlanta GA, through its title loan subsidiary, Title King, LLC, provides short-term high interest loans to consumers through the collateral use of car and truck titles. The Company operates in the alternative financial services industry, providing automobile title loans to consumers who own their vehicle free and clear and need convenient and simple access to funds. Other products offered in this industry include other forms of consumer loans, check cashing, money orders and money transfers. Consumers who use alternative financial services are often referred to as "underserved" or "underbanked" by banks and other traditional financial institutions. With store operations expected to expand throughout the South East, Title King expects to provide short-term loans to a wider reach of consumers. www.titlekingloans.com
Photos of our Title Loan store can be viewed on our Twitter account at https://twitter.com/titlekingloans
Photos are also available on the Company Facebook account at https://www.facebook.com/titlekingloans/?fref=ts
Safe Harbor Statement:
Except for statements of historical fact, the matters discussed in this press release are forward-looking, and are made pursuant to the Safe Harbor provisions of the Private Securities Litigation Reform Act of 1995. Statements made herein regarding the intent, belief or current expectations of New America Energy Corp. are forward-looking statements that reflect numerous assumptions, risks and uncertainties, many of which are beyond our control, and any of which could cause our actual future results to differ materially from our stated expectations today. Prospective investors are cautioned that our forward-looking statements are never guarantees of future performance. Important factors currently known to management that could cause our actual future results to differ materially from those indicated in our forward-looking statements today include our limited operating history, fluctuations in our operating results, our ability to compete successfully and our ability to attract necessary capital on satisfactory terms. Except as required by applicable law, we undertake no obligation to update or revise our forward-looking statements to reflect changed assumptions, the occurrence of unanticipated future events or changes in our future operating results.

Powered by